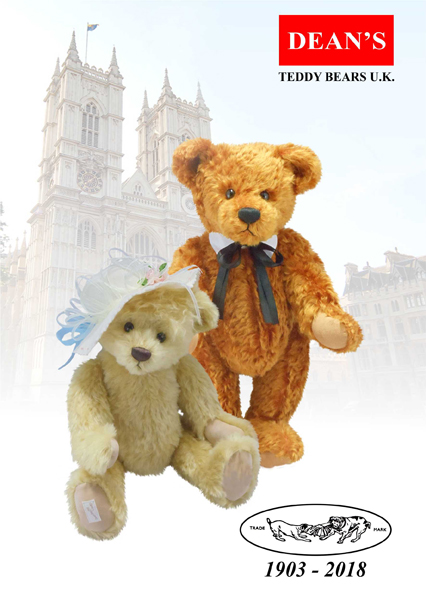 The Dean's Rag Book Co. was originally established in London in 1903 and they began making teddy bears in 1915, making them the oldest teddy bear manufacturer in Great Britain.
Originally producing rag books and children's toys, they moved into teddy bears during the first world war, filling a space left while toys were not imported from mainland Europe.
From 2018 the brand was re-launched and the bears are made using high quality plush & mohair materials. The mohair and plush bears are all limited editions, making them exclusive and highly sought after by teddy bear collectors.