Charlie Bears UK has to be admired for producing a fantastic collection of plush bears, that are mid-price range, starting from £25, making them affordable for old and young collectors alike. It is a family company, run by Charlie herself, who is still very "hands on", her husband Will and other family members. Charlie Bears have grown rapidly since the company's launch in 2006 and their teddy bears are now available worldwide.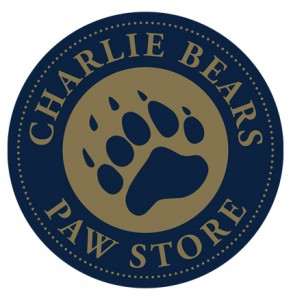 Corfe Bears are extremely proud to have been chosen by Charlie Bears to be one of just a handful of stockists that they have selected to be one of their Paw Stores.
We commit to stock their full range of bears so whenever Charlie Bears launch a new collection you can be assured that you will be able to view the full range here.
We are very passionate about these bears and collect them ourselves – once you hold them, you don't want to put them down!!
Most are fully jointed, with a good weight and have 2 typical styles:-
"Wobble head / cuddle in type" – these bears seem to cuddle in to you, giving a real lifelike quality to them. Great for cuddles, hugs and carrying around.
"More solid type bear" – These have a good weight and feel, and are possibly more suited to sitting or even standing.
All Charlie Bears have a slightly different feel / weight to them and we will happily spend as long as you want, getting them down from the shelf for you to hold and make a short list, before making your final decision as to which bear you want to take home….. this can be difficult sometimes because they are all so lovely!!!!
If you are not able to get into the shop, we can advise on the phone, telling you if the colour in the Charlie Bears brochure is an accurate representation and if it has the "wobble effect" or is the more "solid" style – a picture can't tell you this!! Please call us.