We know everyone likes to save a little money in the run up to Christmas and still be able to buy a gorgeous gift for their loved ones. So we're regularly adding new special offers to our Swanage shop as well as our website meaning you can really bring the "WOW" factor to Christmas day this year!!
To quickly view our online special offers, go the top left hand side of our website and click the "Advanced Search" option underneath the bear search bar. Once you're on the Advanced Search page, just type "special offer" into the Search Criteria bar and press Search.
*Taaa-Daaa* You'll now have a scrolling list of all our special offer bears… Enjoy!
SPECIAL OFFER HIGHLIGHTS:
This gorgeous 19ֲ½" Charlie Bear has an RRP of £115… but she is
NOW £79!! £36 off!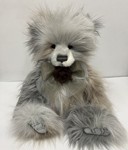 NOW VERY LOW STOCK!
Another lovely Charlie Bear, CHRISSY's long wavy grey plush will suit so many collections as she is a neutral bear but has just enough charm and intrigue thanks to that eye catching plush! Her RRP is £120, but at Corfe Bears this pretty lady is
NOW £79!! £36 off!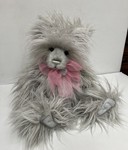 NOW VERY LOW STOCK!
We're also doing some special offer prices on Jellycats bought in our hand-picked bundles!
Not only will you be saving money, you'll also get a very happy recipient - plus a freebie on select bundles too!