HM Bears are the creations of Ches and Iris Chesney.  The couple have been making teddy bears together, in their home at the edge of the Lake District, for more than 40 years.  Between them they have always had a passion for craft and visual art; bear-making combines the two with fantastic designs and beautifully detailed needlework.
Ches and Iris' first bears were made for children in 1969.  At that time Ches was making props for a flea circus and Iris was a staff nurse.  They have made teddy bears full time since then; and their bears have taken them and their three children across the world, including a tour of the USA with the whole family (plus bears) travelling in a campervan!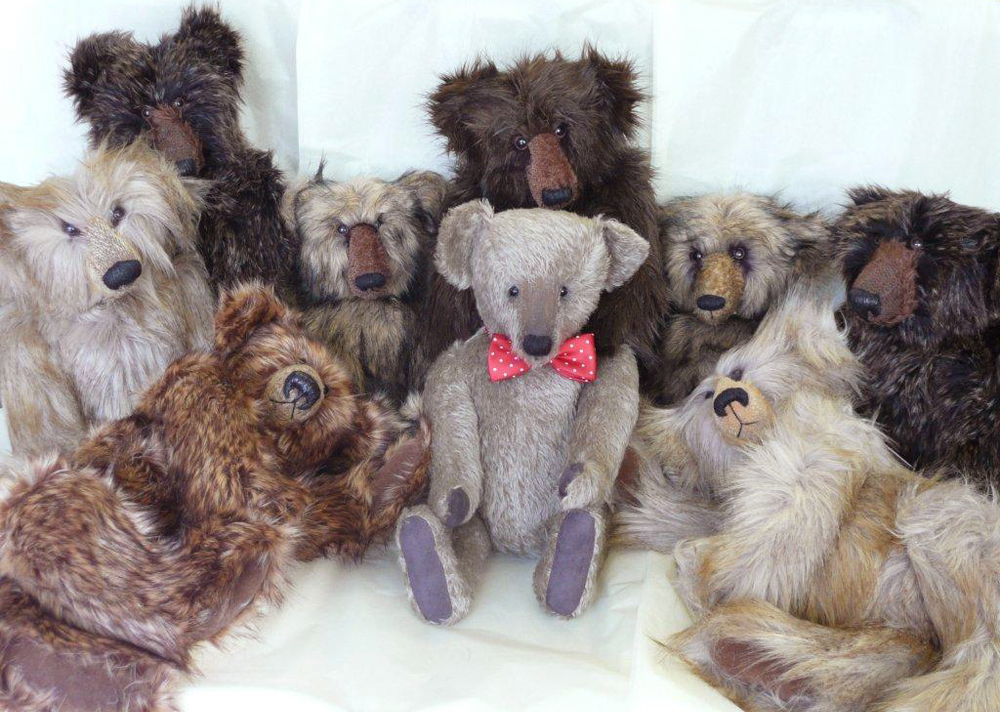 HM Bears are sometimes traditional, sometimes realistic...and sometimes extrovert characters!  They are all made from the finest mohair and plush, and carefully cut and sewn by hand.  Many are beautifully dressed by Iris in hand-made clothes and knits.
The bears have a fine pedigree, having been influenced by the late teddy bear expert, Peter Turnbull; and they travel far and wide, with many finding their way to Japan.  They have even been given the royal seal of approval, when the late Queen Mother purchased a bear for the heir to the throne, Prince William!
We are very excited to bring HM Bears to Corfe Bears online and to our Swanage teddy bear shop.  We have chosen a collection of 'Bears with Attitude' and offer you the opportunity to pick the perfect saying or proverb for your bear.  These bears have got something to say!