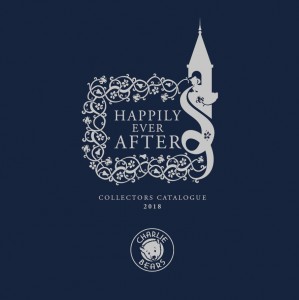 The new Charlie Bears Collection for 2018 has just launched on our website, but before you take a look, please note:-
We have been informed by Charlie Bears that this year the Bears are being launched in 4 separate quarters throughout the year.
This means that although we have listed and described every bear in the collection, at this time, we have only been permitted to show the images for the Bears that form part of the 1st Quarters collection e.g. more images will be released by Charlie Bears at the start of each quarter, throughout the year.
At present, the only way of seeing all the images for the whole collection is by viewing the Collectors Catalogue 2018.
Supplies of this catalogue will arrive with us next week (w/c 5th Feb). For anyone local to us, we do have a copy in store that may be viewed.
For every new bear in the new Charlie Bears Collection, we have provided a description so that you have an idea of whats coming later in the year. As always, every bear can be pre-ordered and of course we're happy for you to contact us to chat and find out a little more about a particular bear, but as previously mentioned the only way of being able to obtain an image for some of the bears, is to get your hands on a catalogue or wait until Charlie Bears launch that particular Bear!
The idea is that if a photo of a Bear appears, then that bear is due to arrive with us during that quarter, so hopefully helps you to plan a little better. Charlie Bears will do their best to keep to this schedule, but sometimes delays occur that are outside of their control, so please note - This is not definitely guaranteed, and the dates provided simply give an indication of when you can expect that bear to arrive.
Just leaves me to say, Happy Browsing!!