We have closed our shop for the foreseeable future, to comply with the governments request for social distancing, to enable everyone to be as safe as possible during the Coronavirus outbreak.

However, we are still sending bears out, as Stace packs and sends the bears from our Bearhouse, where he works alone, with all of the bears and animals for company….. so he is safe there and is safe to come home to Jade and I, who are working from home.
We can be contacted on our normal telephone number and email address. Please see below screenshot, of a document published by the government and providing guidance for trading following the announcement on the 23rd March.
This confirms that Online Sales will continue and are encouraged!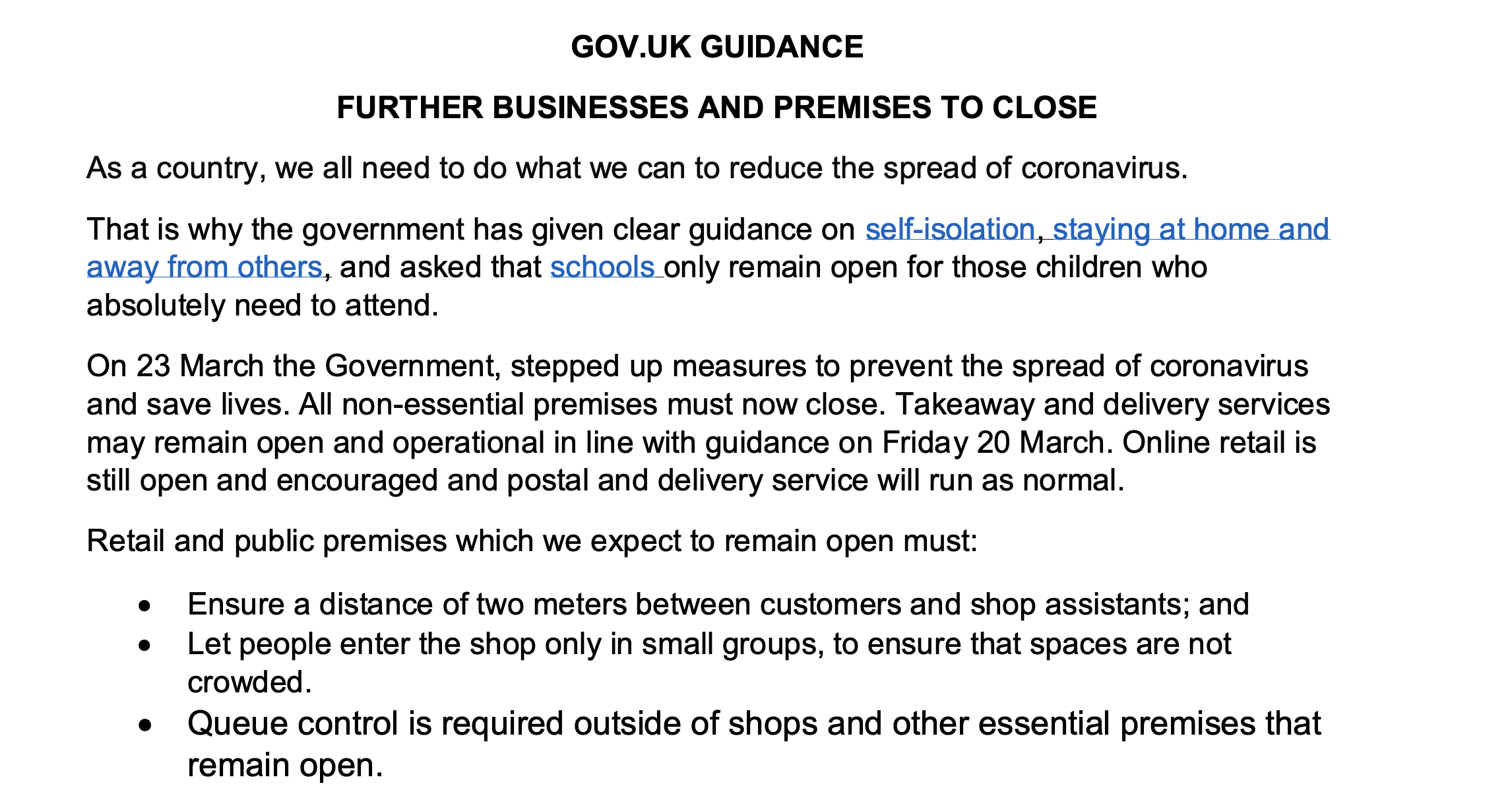 We will keep you advised of any changes but at present we are able to process web orders within our normal timescales.