Some of the bears in this delivery are all pre-ordered but we do have the following available for adoption!
Just 'Click' on the image to order or simply have a read of our full description.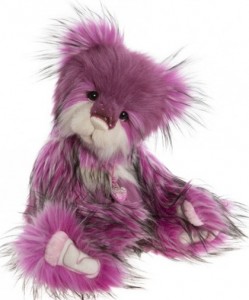 BACK IN STOCK!!
Sold out very quickly last week.
Personally I love the cream freckles on the muzzle.
Some of the 2020 Collection has been inspired by a nostalgic fairground theme and so it wouldn't be complete without COTTON CANDY or candy floss, which is greatly loved as a sticky sweet treat!
.
Grandfather Mountain is a mountain with the highest peak on the eastern escarpment of the Blue Ridge Mountains, standing at 5,946ft. Therefore, this is an apt name for this new Charlie Bear grizzly, as he is a brown bear, which are large, impressive bears…… just like this one!
Size: 21½" (55CM)
Numbered Ltd Edition OF 2,000 Worldwide
.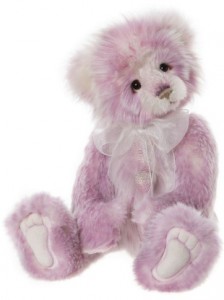 CHARLIE BEARS FIONA - PLUMO BEAR
Limited In Production To 3,000 Worldwide
Fiona is a plumo bear, which means that there are some touches of mohair or alpaca around the eyes, muzzle or ears, while the rest of the fur is plush….. so they are extra special, as they have a touch of luxury!!
Are you called Fiona, or do you know someone with the name? If yes, then this could be the perfect choice.
.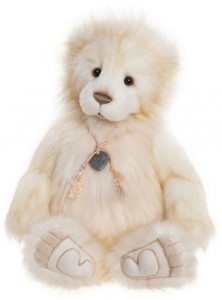 The owner of Charlie Bears is Charlotte Morris, known as Charlie and her husband is called William. However, if he had been a girl, then he would have been called Willamena, so a bear just had to be made with this name!
Will has had other bears name after him, in the past, which have all been very popular, so Willamena is sure to be in demand as well, so order quickly if you dont want to be disappointed!.
.
Hawkins is paired with Brimble and together they represent the well know British shaving, beard and skincare company, that was founded in 2016 called…… "Hawkins & Brimble".  The colours of the bears have been inspired by the colours of their bottles, which are a dark golden brown, with white writing.
.
ALSO AVAILABLE  'Click' On The Name To View
We have Charlie Bears Dave returning into stock.
Also the Bearhouse Bears Patty & Lowry