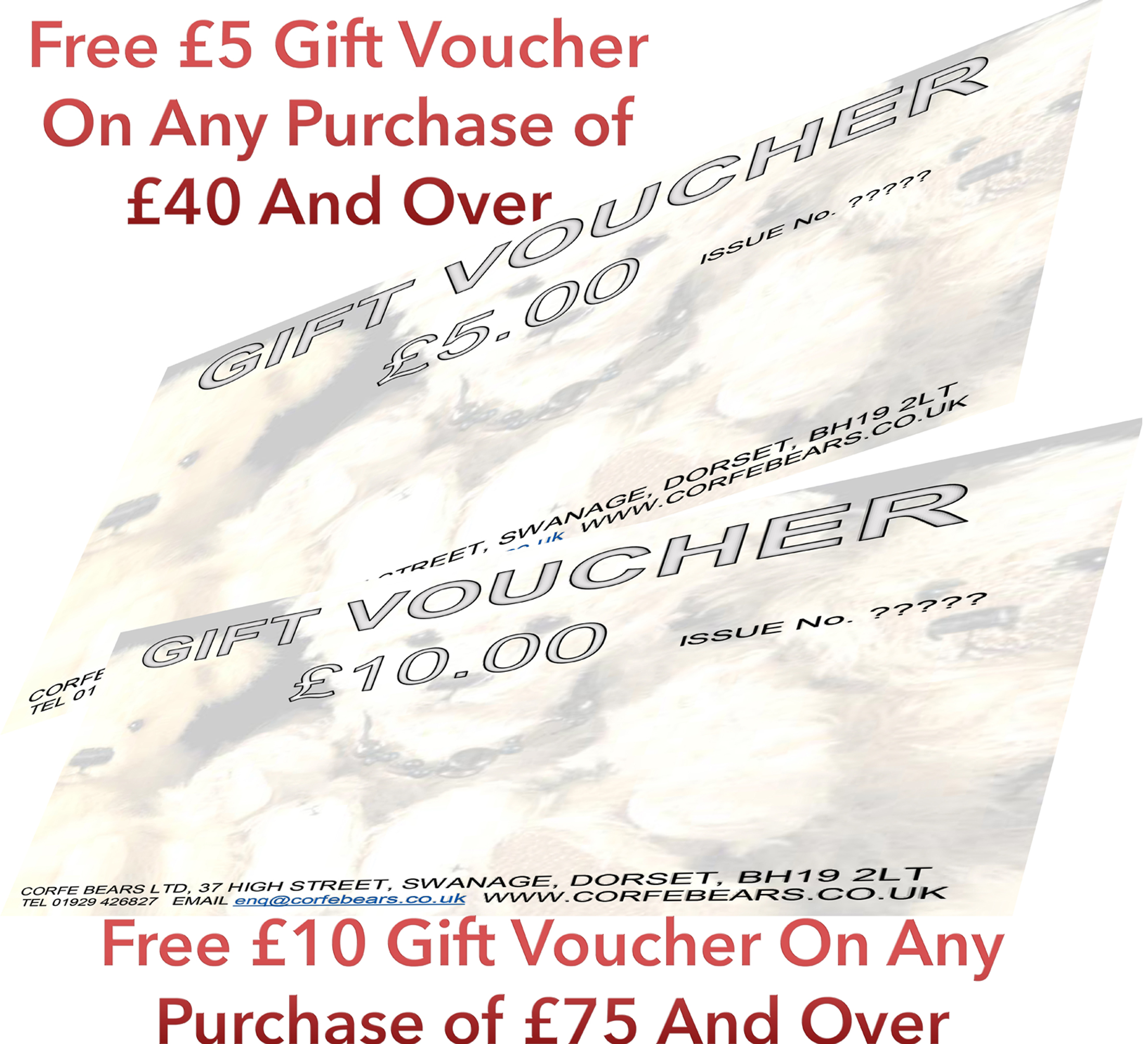 The relevant voucher will be sent automatically with any qualifying order (£5 if over £40 or £10 if over £75).
To redeem, there is NO MINIMUM SPEND, but they must be used on items that are IN STOCK NOW (not on pre-orders)
When you use the voucher to purchase from us, as long as your part of the payment exceeds the qualifying amounts of £40 or £75, then a further voucher will be sent. So to clarify, purchase a bear for £45 and use a £5 voucher with you paying £40 towards the purchase - this will qualify for another voucher.
This offer commences now and will run until the end of this month (31st January 2017)
These Vouchers have an expiry date and must be used by 28th February 2017
Details of how to redeem the voucher online appear on the voucher itself, but if in any doubt about how to use etc. then just kindly ask and we'll explain.