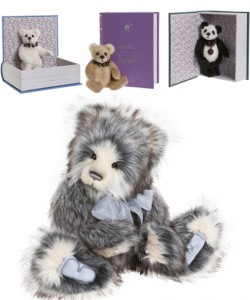 CHARLIE BEARS LACHLAN + FREE £40 GIFT!!
LACHLAN COMES WITH A FREE BEAR FROM THE HUG BOOK COLLECTION,WHICH INCLUDES A LOVELY KEEPSAKE BOX AS WELL!!
One of the following bears will be chosen by us for you:-
BEAR-ILLIANT/SNUGGLEABILITY/STUDY BUDDY………WORTH £40!!!!!CHARLIE
.
CHARLIE BEARS WILLAMENA + FREE TRAVEL TEDDY - WORTH £25!!!
BUY WILLAMENA AND GET GALLIVANT TRAVEL BUDDY WHO COMES WITH HIS OWN READY FOR TEDDY TRAVELS BAG!!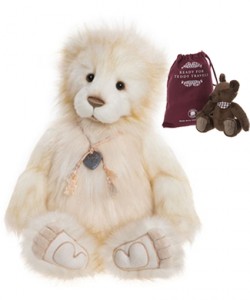 This could be the perfect bear to give someone for re-assurance, or to send to someone who can't be with you now - he will give them a little hug from you!!
.
Just 'Click' on the images to order or simply take a further look.