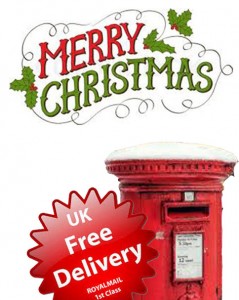 Corfe Bears is one of the biggest bear shops, which is run by our small family team and this brings a lot of benefits to the business.  However, this means that we work really long hours and hardly get any time off, so over the Christmas & New Year period we've taken the decision to have a well earned break and visit our relatives in Scotland.
Therefore, any orders placed from Thursday 20th December (After 1pm) to Friday 28th December will not be posted until Monday the 31st December. This may sound to be quite a while, but during this period a number of the days are either weekends or Bank Holidays and we find most customers would prefer their bears to be kept safely here, rather than be caught in the postal system during the holiday period, especially as a lot of people are also away themselves.
Sorry for the delay in processing orders during the festive period, but you can be assured that for the rest of the year, most orders are sent out on the day that they are received and usually arrive the next day.
Have a great Christmas, Love & Best Wishes from Stace, Hayley, Lyn & Jade xxx
CHRISTMAS SHOP OPENING TIMES:
24th XMAS EVE    CLOSED
25th XMAS DAY    CLOSED
26th BOXING DAY    CLOSED
27th OPEN   10-5
28th OPEN    10-5
29th OPEN    10-5
30th OPEN    10-5
31st NEW YEARS EVE    10-5
1st JAN NEW YEARS DAY    CLOSED
2nd JAN & ONWARDS - OPEN AS NORMAL    10-5
If travelling to us, then please kindly telephone beforehand to check that there have been no changes to these opening times.