Available For a limited Time Only!!…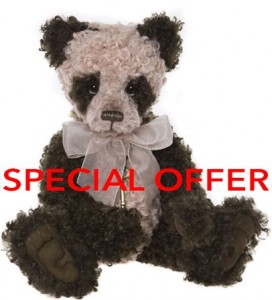 Ethel Is Being Offered At The Special Price Of £49.
£26 Off!! ….. Previously £75
She is one of our favourite pandas from the 2019 collection, as she is made from the curliest fur ever and has a gorgeous new feel, so will appeal to long-standing Charlie Bear fans, who want something different in their collection and new collectors will also love her too…… especially as she has such pretty brown and pink colouring!!
We have a few Goliath left, also at the Special Price of £49.