A bit more information about these brand new and lovely bears that are all named after castles and stately homes in the UK.
Bearhouse Bears are all unjointed, but made with the same love and attention to detail as all of the other Charlie Bears. They have been created as an even more affordable range of bears with personality that you can collect. They are limited in production which mean they're not numbered, but only 2000 of each will be made. If you know how highly sought after the original 12 Charlie Bears are you will know that these bears are likely to achieve the same status in the future!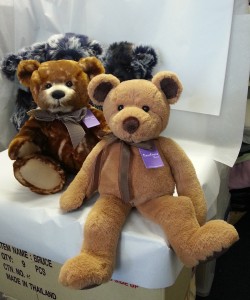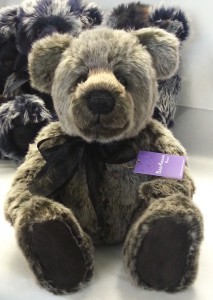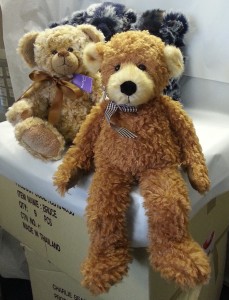 We're also very impressed that they're suitable for all ages from 18 months and they are machine washable, so they don't have to sit on a high shelf and miss out on any fun!
It's hard to tell just how great these bears are from looking at their pictures so here's a bit more information about their fur and their feel. We don't have all of them in stock yet, but will add more notes when they arrive.
Buckingham (named after the palace of course!), Peveril (castle in the Peak District) and Harewood (both a stately home and a castle in Leeds)
These bears all have the dangling arms and legs that means they can sit nicely on the edge of a shelf or chair. They have beans in their bottoms and feet for a great swingy feel! They can also be posed with their legs crossed or put their arms around another bear - lots of fun! Harewood's arms are a tiny bit stiffer than the other two - perhaps because he is a little heavier and his hair a bit thicker.
Comparing Buckingham & Peveril the fur on Peveril is slightly coarser, with a more unique texture. Buckingham is smooth and a little softer.
Beaumaris (castle in North Wales) - another dangling bear, he is similar to Peveril in texture, but his fur is a little softer.
Kensington (palace, royal residence. Currently the temporary London base for William and Kate) - his fur has a felted nap. He has the same dangly arms and legs, a heavy beanie bottom and rather knobbly knees and elbows!
Pembroke (castle in West Wales), Chatsworth (House, stately home in north Derbyshire) and Hampton (Court Palace in London)
These bears have shorter limbs and hold their seated position. They're definitely not stiffer though - just as cuddly as the dangling bears. Pembroke and Hampton's fur is soft and smooth, while Chatsworth has a nice curl to it.
Cuddles (not a house as far as we know, but something you should exchange with your bears every day!) - He is a gorgeous chunky panda with a thick neck - he's most definitely not just a 'teddy' bear as he has a very realistic panda shape. Very good for Cuddles, hence his name!
We have received our full allocation of some of these bears already and we're just disappointed that we won't be able to get more!